Welcome to the online home of Hollywood's Master Storytellers!

We began some 20 years ago when the first new cinema complex to open in Hollywood in decades opened its doors and decided they wanted to present themselves as the place for movie lovers. One of the ways to do that was to host events where prominent filmmakers would appear to talk about their work as artists. What would eventually become Hollywood's Master Storytellers launched with a rare 35mm screening of the John Huston directed big-screen version of "Moby Dick," which was written for the screen by Ray Bradbury, the legendary author of such iconic literary classics as "The Martian Chronicles," "The Illustrated Man" and "Fahrenheit 451." Ray was our very first guest those many years ago and his appearance set the standard for the next several years.
During our original run, we were host to some of Hollywood's most successful artists, both in front of and behind the camera – and often both. We presented a mix of recent and classic movies, shown the way they were meant to be seen on a giant screen with state-of-the-art sound, followed by conversations with writers, actors, directors, producers, and other artists, many of whom were Oscar nominees and Oscar winners.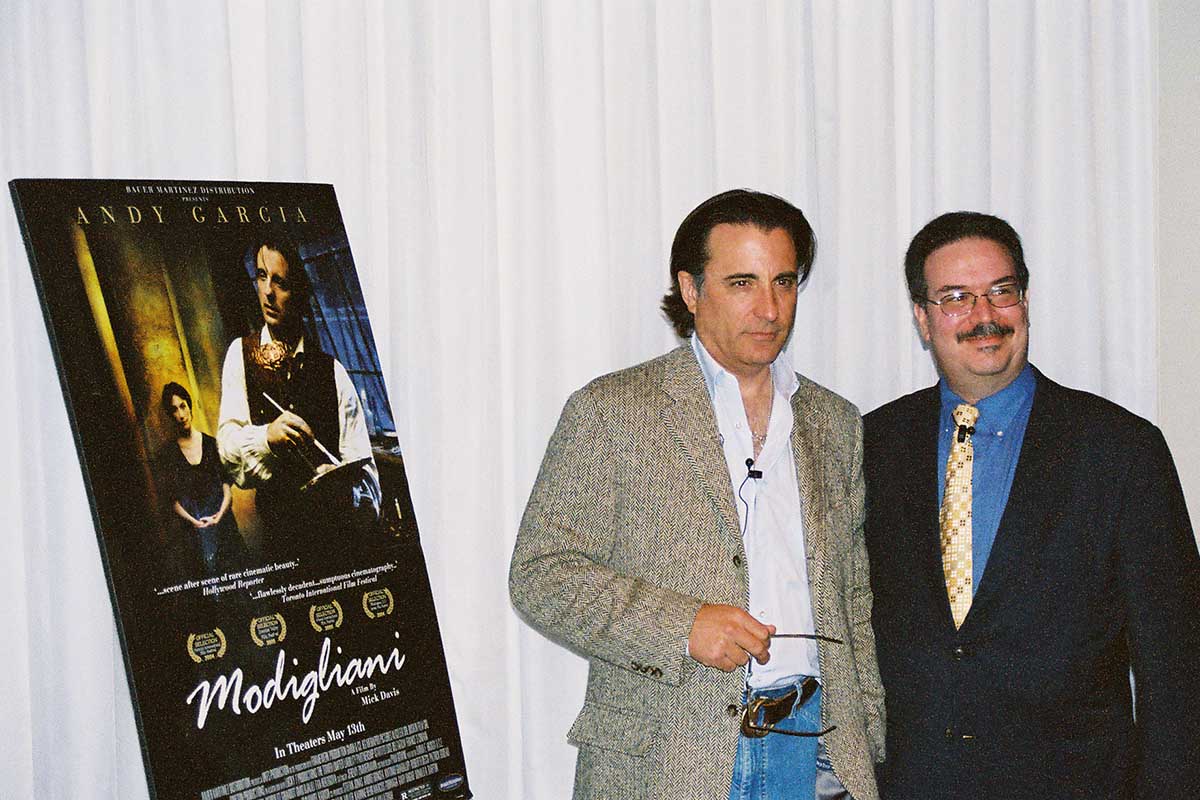 When Universal Studios was getting ready to release "The Blues Brothers" on DVD, we were there and hosted one of the very first Fathom Events presentations to celebrate that film's 20th Anniversary. Fans in almost 100 cinemas around the country enjoyed a live broadcast from the iconic Grauman's Chinese Theatres Complex on Hollywood Boulevard featuring a conversation with star and co-writer Dan Aykroyd, director John Landis and several cast members including Blues legend James (the Godfather of Soul) Brown.
We will be sharing highlights from some of our classic shows on this site, as well as entertainment industry news and analysis. In 2021, we will be presenting new conversations with some of Hollywood's best writers, actors, directors, producers, and other creative talent. And for the first time inviting you to go behind the velvet ropes to hear the great stories behind the great stories.
Be sure to sign up so you can be first in line to attend live online conversations with our guests. If all goes well in a post-COVID world, sometime in 2021 we will be back in the studio with a live audience. As a Hollywood's Master Storytellers member, you will be eligible to purchase VIP tickets to our live events before we make them available to the public.
On behalf of the entire Hollywood's Master Storytellers team, thank you for visiting our site. We look forward to having you as part of our family.
Gordon Meyer
Creator/Executive Producer
Hollywood's Master Storytellers

Executive Producers Bios
Gordon Meyer – Creator, Executive Producer and Partner in Hollywood's Master Storytellers and Editor in Chief of HollywoodsMasterStorytellers.com
Mr. Meyer's history in the entertainment industry began when, at the age of 12, he was hired to provide the voice of the iconic shoe mascot, Buster Brown, for an animated TV spot. His first celebrity interview took place with the late Hal Holbrook as a high school senior when Mr. Holbrook presented his celebrated one-man show, "Mark Twain Tonight!" in Mr. Meyer's hometown of St. Louis.
As a student at the University of Southern California's world-famous School of Cinematic Arts, Mr. Meyer produced several all-star tributes celebrating the careers of Academy Award-winning visual effects artist Albert Whitlock, Academy Award-winning composer Jerry Goldsmith, the Walt Disney Studios with an emphasis on their animation department and celebrated playwright/screenwriter Neil Simon.
He created and launched Hollywood's Master Storytellers in 2002 initially as a live, local event presented first at the renowned ArcLight Hollywood complex, then at the world-famous Grauman's Chinese Theatres complex. In 2004, he succeeded HMS's original host, famed CNN entertainment reporter Dennis Michael as the series' host, along with his producing duties. For the reborn edition of Hollywood's Master Storytellers, Mr. Meyer serves as Editor in Chief of the website and, when production resumes later in 2021, will be Executive Producer of all Hollywood's Master Storytellers events, including live, online and broadcast.
John Culton – Executive Producer and Partner in Hollywood's Master Storytellers Entertainment.
Mr. Culton is an accomplished screenwriter and the winner of several national and international screenwriting competitions, including the Austin Film Festival, Worldfest-Houston, Independent Feature Project New York, American Screenwriting Competition and The Writer's Place.
From 1998 to 2008 Mr. Culton was co-founder and CEO of FilmStew International, Inc., a pioneering entertainment industry portal featuring location directories, screenwriting services, production directories, and tracking boards.
From 2000 -2006 Mr. Culton was the co-founder and CEO of Digital Booking Systems (DBS), the first web-enabled movie theater booking system, which allowed theater exhibition executives the convenience of using a web-based service to book films and negotiates terms without hundreds of phone calls, contracts and invoices. Mr. Culton sold DBS to DTS in 2006.
From 2004 to Present Mr. Culton has been a partner and one of the Executive Producers of Hollywood's Master Storytellers where he uses his extensive business expertise and production and digital media expertise to bring Hollywood's Master Storytellers to a global audience.
Katharine "KAT" Kramer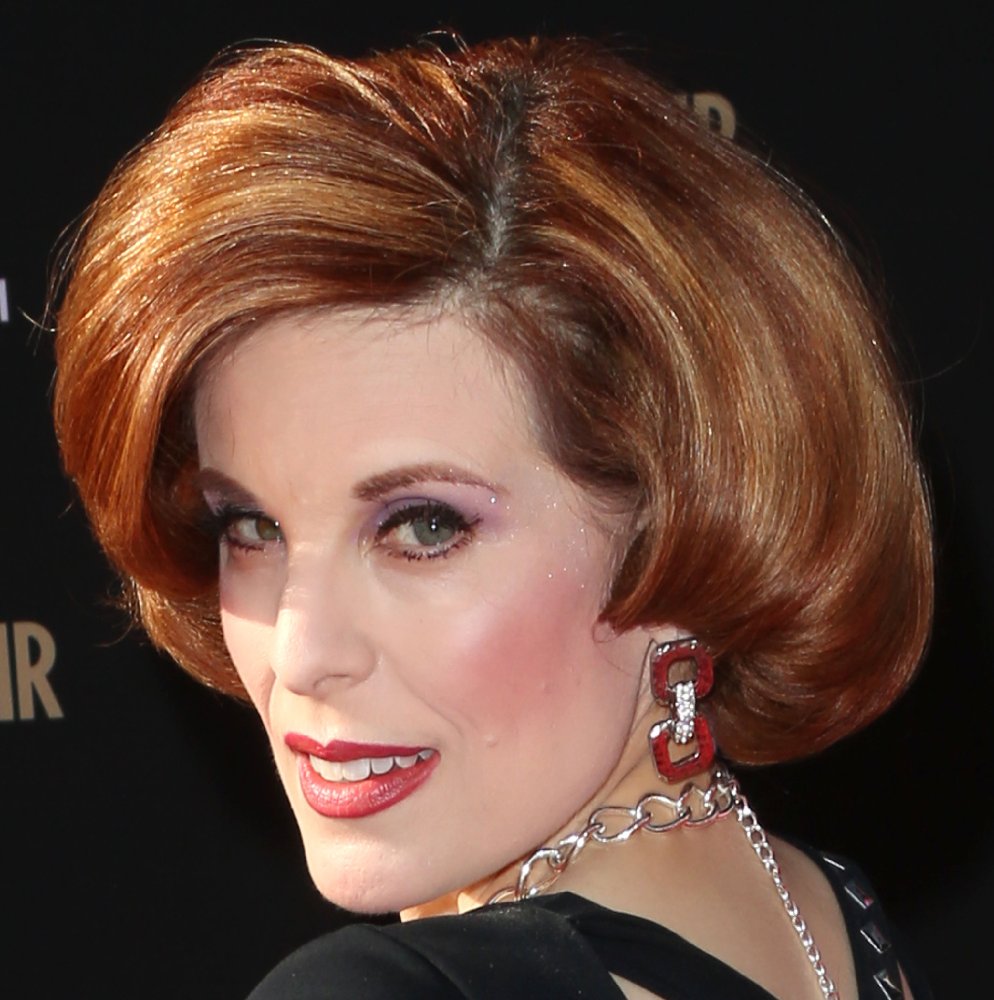 Katharine "Kat" Kramer is a former Miss Golden Globes Ambassador and the Founder of "Kat Kramer's Films That Change The World," an international cinema series to showcase motion pictures and documentaries that raise awareness of important social issues. Kat is the daughter of legendary filmmaker Stanley Kramer, actress/producer Karen Sharpe-Kramer, and the Godchild/namesake of screen icon Katharine Hepburn.
As a performer, she has starred in four one-woman shows and is currently developing a new solo show titled "She's A Rainbow." She has won awards for her roles on stage as Helen Keller in "The Miracle Worker" and Anne Frank in "The Diary of Anne Frank." She starred as Estella in 'Great Expectations," "Joan of Arc" in "The Lark," and has appeared in the ensemble of 'The Vagina Monologues." Kat served on the dais and opened the program for the Pioneer Luncheon honoring her performing idol Lily Tomlin where she received a standing ovation for her special salute musical parody called "Dear Lily Tomlin."
Kat has appeared in films such as 'Going Shopping" "What Just Happened" and "Little Fockers." She created the role of "Frances Rye" and multiple characters in the web series "Child of the '70s." Kat won for Best Supporting Actress at the 2019 Love International Film Festival for her role as "Fran" in "Turnover," an award-winning indie feature film currently streaming on Amazon Prime.
A Rolling Stones aficionado. Kat recorded an album of Mick Jagger cover songs titled GEMSTONE. She is on the Board of Directors of the Hollywood Media Professionals and is a founding board member of the Palm Springs International Comedy Festival. Kat serves on the advisory boards of the LA Press Club, and the Los Angeles Women's Theatre Festival.
An animal- rights advocate, Ms. Kramer re-imagined the theme song from "Bless The Beasts And Children" as an anthem for animal rescue and wildlife protection organizations.
Please visit www.KatharineKramer.com and www.KatKramersFilmsThatChangeTheWorld.com